Fri, 22 November 2019
Top 5 Gifts for the Film Lover: The Lighthouse//The Dead Center//The Mandalorian
Happy Thanksgiving Everybody! Did our annual Black Friday Gifts for the Film Lover this year with Rich DeMuro on Tech. We were also bought out this week by DC Universe. If you're a DC fan and would like to make us look REALLY GOOD then take a look at what they have to offer for 14 days and for free. Go to www.DC.Universe.com/podcastone and use promo code FILM VAULT. Set a reminder for 2 weeks later and cancel before you're charged.
The Lighthouse is finally covered as well as a small horror mystery starring the one and only Shane Carruth called The Dead Center. Somebody also takes a swing at TV Vault, who could that be?
The rest of the links are below including links to new Film Vault shirts, Groupers shirts and Blu-rays.
[caption id="attachment_5161" align="alignnone" width="536"]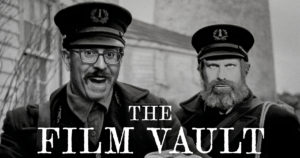 Listener Art: Brent Disney[/caption]
Film Vault Merch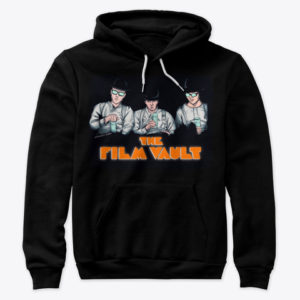 NEW GROUPERS SHIRTS & Blu-Rays
Shirts, hoodies, goods and combo packs.
Just the Blu-Ray, International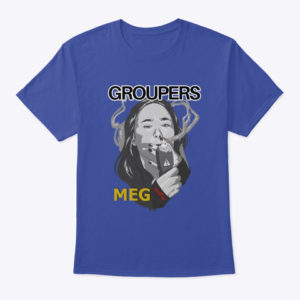 THE FILM LOVER GIFTS LIST
SRS-WS1 Immersive Wearable Speaker
Genco Pura Olive Oil Company Items
---
Fri, 22 November 2019
Top 5 Sibling Rivalries: Ford v Ferrar//Motherless Brooklyn
There's a lot of rivalry going on out there and much of it is in house. We take a look at the best sibling rivalries in film this week.
Also this! Groupers Blu-Rays and new Merch now available as well as new Film Vault Merch, just in time for the holidays! Links below.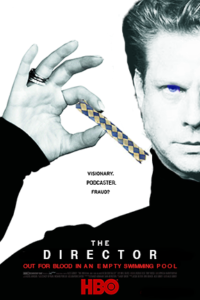 ---
Fri, 15 November 2019
Top 5 Sports Biopics: Honey Boy//Doctor Sleep//The Laundromat
With the true story of the Ford/Ferrari rivalry coming in this Friday, Bryan and Anderson decided to take a look back at the best Sports Movies based on true life stories. Bonus Spoiler Mini Episodes for Doctor Sleep and The Laundromat are also available.
---
Fri, 8 November 2019
Top 5 Coen Bros. Characters: The Irishman//Dolemite is My Name//The Terminator: Dark Fate
Our first ever Listener Picked List. We have Tyler Maier to thank for this fantastic topic. Bryan picks nothing but supporting characters while Anderson lists his 5 favorite leads and 5 favorite supporting Coen Brother Characters. We also do 2 Bonus Spoiler talks for Terminator: Dark Fate and The Irishman that can both be found on the Patreon feed.
---
Fri, 1 November 2019
Top 5 Stand-Up Comic Characters: The Current War//Parasite
With Bryan taking a stab at Stand-Up Comedy and the success of Joker we decided to take a look at the top 5 Stand-Up Comic Characters this week. The Current War and Parasite get the Bonus Spoiler treatment for the Patreon Feed.
---