Fri, 29 May 2020
Top 5 Movies That Don't Pass the Bechdel Test: Framing John DeLorean//The Clovehitch Killer//The Odd Couple
The Bechdel Test and the movies that fail it for not having at least 2 female characters with names who have at least one conversation with one another that doesn't involve a man are the subject this week. Some won't surprise you, but others may. Links to their respective BrechdelTest.com pages are way below. The classic Odd Couple, the fascinating Framing John DeLorean, the almost awesome Clovehitch Killer and the very long The Last Dance all get flickfessed.
Listener Art: David Mendoza
Featured Artists: The Lamonts & The Maladies of Adam Stokes
Groupers is now available on these platforms.


Flickfessions:
The Odd Couple (1968) on Starz (US)
Framing John DeLorean (2019) on Hulu (US)
The Clovehitch Killer (2018) on Hulu (US)
The Last Dance (2020) Sling TV & ESPN + (US)
---
Fri, 22 May 2020
Top 5 Bromances: Spaceship Earth//Never Surrender: A Galaxy Quest Documentary
Dudes who love each other more than a brother and a little less than a wife, those are the relationships we're giving our undivided attention to this week. The Biosphere 2 project is the subject of Spaceship Earth documentary and Galaxy Quest gets the love letter it deserves with Never Surrender, both are flickfessed. Happy listening and thank you so very much for your continued support.
Listener Art: Chris O'Brien
Featured Artists: Parker Projection & Mechanical Hall A

Groupers is now available on these platforms.


---
Fri, 15 May 2020
Top 5 Handshakes: Border//Extraction//The Proposition//The Apollo
These things may very well be a thing of the past by the time this is all said and done. Hand hugs have been a go to in the greeting realms for centuries so we decided to pay tribute with a proper Top 5 Movie Handshakes. The Proposition, Border, Extraction and The Apollo all get flickfessed.
Huge thanks for being here and choosing us for some added entertainment during these tough times.
Listener Art: Josh Butler
Featured Artists: FM Pilots & See You Home Wolf

Groupers is now available on these platforms.


---
Fri, 8 May 2020
Least Deserving Oscar Winners: Operation Odessa//Bad Education
---
Fri, 1 May 2020
Summer Preview, 2020: The Scheme//Circus of Books//Extra Ordinary
Yes, summer movies are still happening, still being released and we're on it. We've got the films that will hit theaters in the heat of the summer as well as a number that were originally scheduled for this summer. A couple of new documentaries on Netflix are flickfessed as is a new narrative called Extra Ordinary.
Become a Patreon Member Here for way more Film Vault.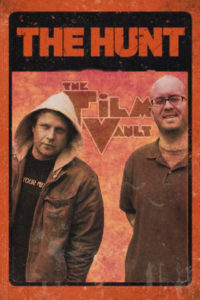 Listener Art: Luis Lacau
Featured Artists: A Funk Band Named Machete & Bluesheart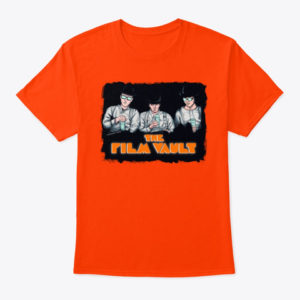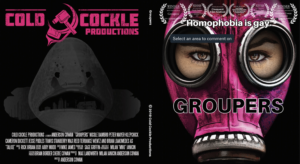 Groupers is now available on these platforms.

Films Discussed:
---